Ellis Thackaburrey Barker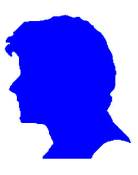 Ellis was born on March 22nd, 1890 at
7 Roseleigh Avenue
, Highbury, Islington, London, England.
1
He died at the age of 25 on December 31st, 1915.
Death Notes

HMS Natal: A Warrior-class armoured cruiser of 13,550 tons which blew up and sank at anchor in the Cromarty Firth on New Year's Eve, 1915. Civilians were believed to be among the 404 who died as a result of the explosion, which has been attributed to faulty ammunition.

Truth be told, this was the only sinking by German 2-man submarines on mainland England during the war. It was hushed up by the Admiralty.