Sarah Ann Barker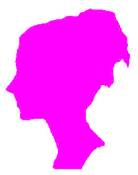 Sarah was born in 1850 in
Sawston
, Cambridgeshire, England.
1
Birth Notes

Born in Sawston? in 1850?

Date and Place of birth confirmed in 1861 census..?

1861 Census [http://www.1901censusonline.com] shows Sarah Ann Barker (aged 11 => DOB of 1850) in Linton, Duxford.

FreeBDM lists Sarah Ann Barker birth in district of Linton, registered in Q4 1849
She died at the age of 74 in September 1924. She was buried on September 8th, 1924 at the
Islington Cemetery
, Islington, Greater London, England.
2
2
Death Notes

I have a grave deed issued to Ellis Barker in 21 Nov 1924 in which a certain Sarah Berry (age 74yrs) was interned to 7ft. This implies a DOB of circa 1850. This deed came in an envelope with Mrs S Berry scribbled on it. Could it be that his elder sister Sarah (DOB 1850) married a Mr Berry and this is her?