Mary Oliva Breusch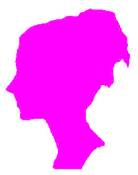 Mary was born on October 14th, 1876 in
Yengarie
, Maryborough, Queensland, Australia.
2
Birth Notes

fact recorded on 4 Jan 1932 by Sylvia MMB, after talking to her then 82 year old grandfather Ludwig. - "back to Bundaberg (from 'Maryborough') in July 1877 - 1st baby Mary 9 months old"

Burnett's birth cert. lists all his siblings + their ages as at 28 May 1888:
Mary Oliva 11;John Jensen 9; James Peter 8;Herbert Jensen 5;Anna Catherine 4;Alice Matilda 2;Lilly Sidse 1;one dead male;

Allan Odel research shows - "Mary born 14/10/1876, in Yengarie"
She died at the age of 75 in 1951.