Poul Ludwigsen Breusch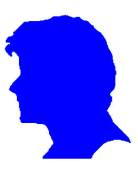 Poul was born about 1816 and his baptism took place on December 9th, 1816.
1
Birth Notes

Allan Odell research states - "Intl. Genealogy Index of Mormon Church shows the following children being born... Poul Christian Breusch, baptised 9 Dec 1816..."

Fair to assume DOB a month prior!